Award Winners, holding checks from left to right: Monika Narain, Jayant Kumar, Umika Arora, Nikhil Magudula, Sivam Bhatt, Akshaya Raghavan. Also shown: Carl Heine, Jim Gerry, Tommy Neidlein, Andrew Weidenmann, Sree Sanakkayala. Not pictured: Marisa Patel-O'Connor, Sol Hwangbo, Eden Gorevoy.
Power Pitch 2018
$5,500 in Cash Prizes were awarded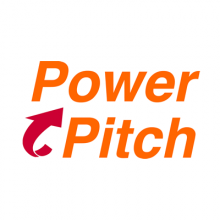 The IMSA TALENT Power Pitch Finals concluded Tuesday April 3 at IN2 on the campus of the Illinois Mathematics and Science Academy in Aurora. The Finals were held in two parts, March 17 and April 3, allowing a total of ten qualifying teams to pitch. During the first round of Finals on March 17, these prizes were awarded:
$1,500: iCane, a digital assistant for elderly people. Umika Arora, 7th grader, St. Catherine Laboure School
$1,000: Rethink Numeracy,* interactive mathematics curriculum for students with learning disabilities. Akshaya Raghavan, Junior, IMSA.
$500: epilEXPERT, siezure monitoring device and software. Monika Narain, 8th grader, Mead Junior High, and Jayant Kumar, 7th grader, Grainger Middle School
These cash prizes were presented by program sponsors Charles Whittaker (IMSA, '07), deliciousness.com (Julia Stamberger, IMSA, '92), and After the Peanut (Natalie Coleman).
On April 3, two additional prizes were awarded:
$1,500: The Oil Magnet,* oil recovery method using iron nanoparticles and electromagnets. Marisa Patel-O'Connor, Eden Gorevoy and Sol Hwangbo, Juniors, IMSA.
$1,000: Flameless,* fire extinguishing system utilizing low frequency sound waves. Sivam Bhatt and Nikhil Madugula, Seniors, IMSA.
The reason for the two events stems from an accounting error that prevented four teams from competing in the March 17 finals. The four teams were joined by five of the finalists from March 17 for the rematch on April 3.
*Starred teams advance to Next Launch, a regional high school competition in Indiana that involves six schools including IMSA. On May 16, IMSA TALENT's three teams will compete for over $40,000 in prize money.
$1,500 First Place Sponsor
Charles Whittaker
Charles graduated from IMSA in 2007 and is Head of Product at Avant, a Chicago-based online lending platform.
$1,000 Second Place Sponsor
deliciousness.com
Consider this your one-stop shop for the newest and most innovative snacks that you've never heard of. You haven't heard of them…yet!…because they're totally new products made by a small family-owned company in Chicago (with an IMSA alum as CEO) that specializes in finding holes in the market and filling them. That's how we bring you the latest and greatest trends in snack time — time and time again. Visit the Website
$500 Third Place Sponsor
After the Peanut
STEM for the Next Generation
Inspired by George Washington Carver, After the Peanut focuses on the power of knowledge and education in the face of adversity and challenges. We promote STEM and leadership to both the student and educational professional. Our goal is to transform the world by solving problems through innovation, creativity, design thinking and collaboration. Visit the Website